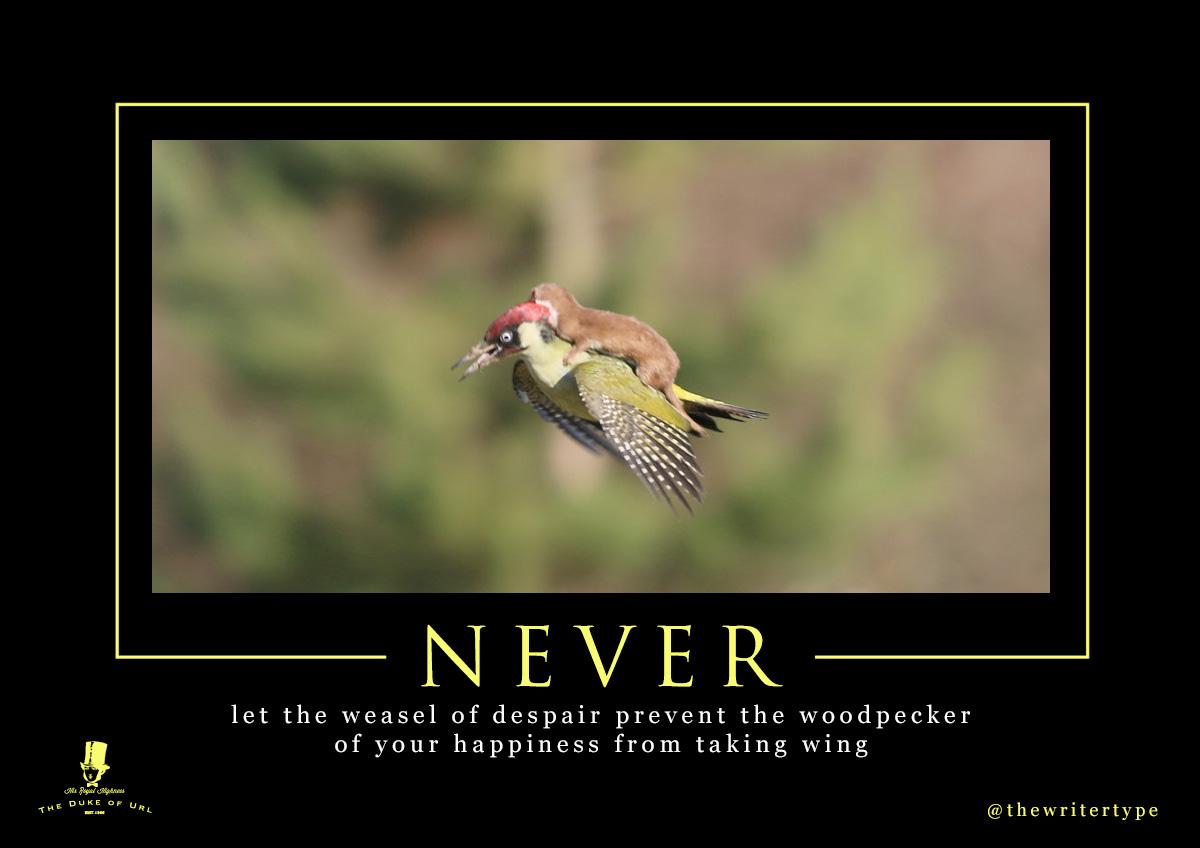 This made me smile today just when I needed it. Too many weasels of despair.
As did talking to an old colleague who had excellent news and who quite often makes me smile with her antics.
And the care of an actual colleague who saw I wasn't feeling on form and watched out for me all day.
Plus coming home to cuddles from my boys made it all seem a little better.